The Howard Arms has been registered in local directories since 1855.
The exterior Royal Doulton tiles were added around 1895 but, when State Management took over in 1916, they were boarded up due to rules preventing advertising outside pubs. The tiles remained hidden until 1979.
The interior is a good example of old State Management pubs, with small snug-like rooms and a central bar.
---
Image Gallery
---
Historical Documents
---
Then & Now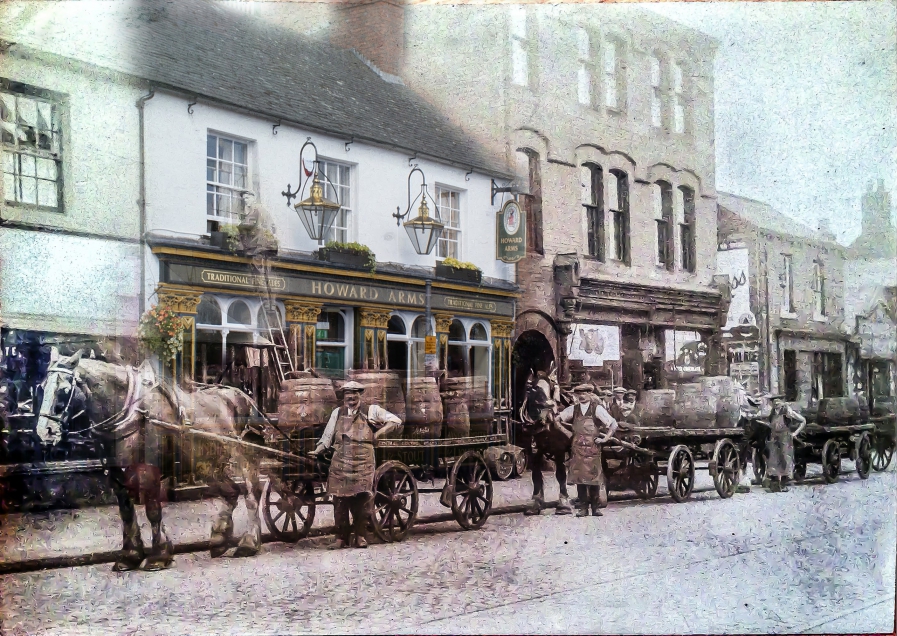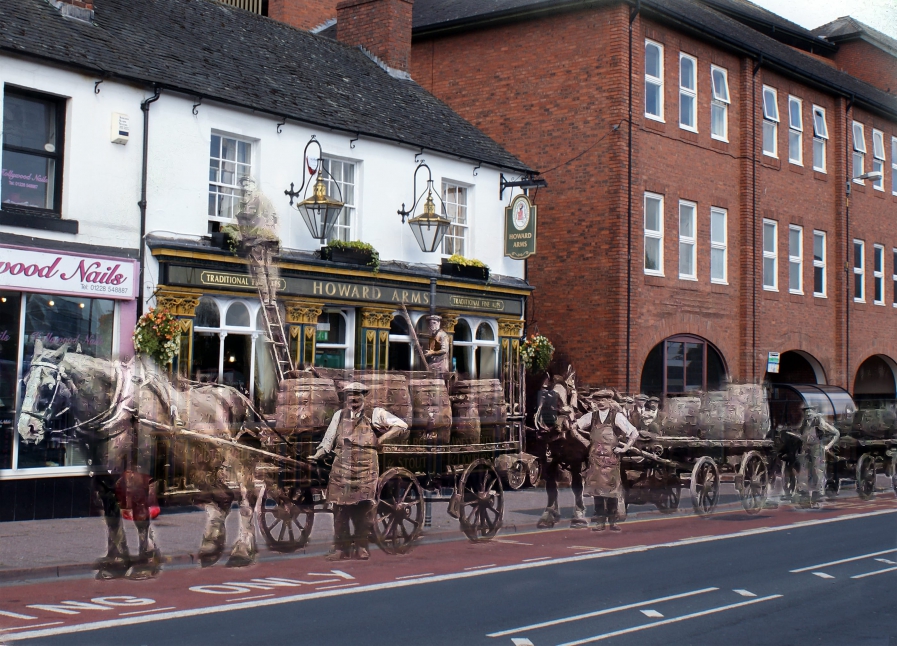 ---
Proprietors 1865-2016
1865 – Mark Mather
1876 – Thomas Hodgkinson
1880 – Wm. Yeoman
1884 – John & Edward Thompson
1897 – William Jack
1901 – Mrs Jane Jack
1902 – J.Tait and Mrs A Tait
1920 – Herbert Smith
1940 – W. Robinson
1946 – Joseph Holmes
1949 – Joseph Phillips
1952 – John Ratchford
1953 – Frederick Thompson
1955 – Joseph P. Mark
1961 – John Mostyn
1962 – Alan Long
1968 – John Little
1975 – Denis Watson
1982 – William Forrester
1985 – Harry Ross
2014 – Stuart Marshall