Built in February 1859 and opened as the Albion Hotel/Tavern it did not become The Border Rambler until the early 1990s.
When the State took over in 1916 it underwent nine months of extensive alterations. The pub reopened June 7th 1917 along with the Albion Café on the first floor.
---
Image Gallery
---
Then & Now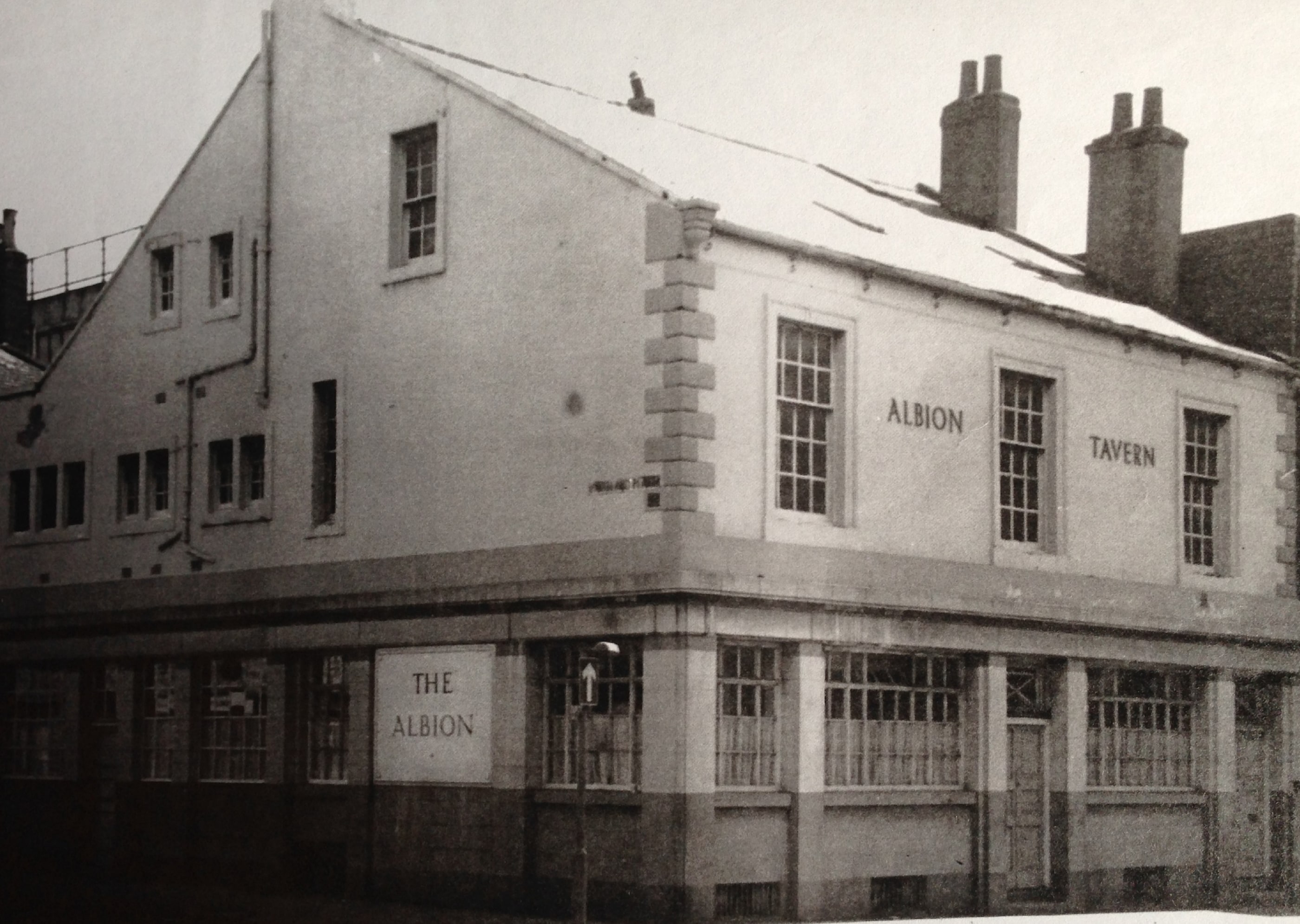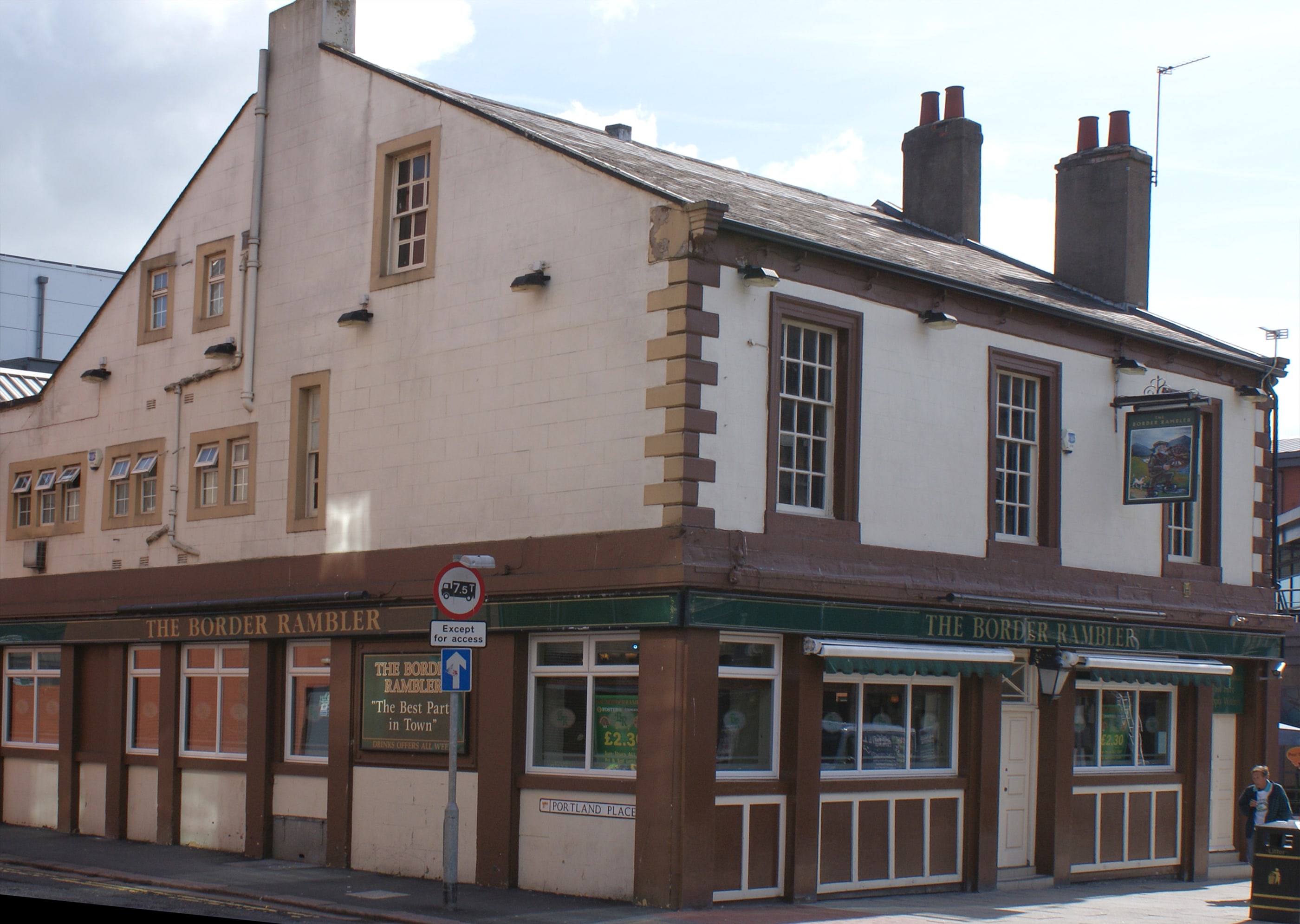 ---
History
The Albion Hotel (it became the Border Rambler circa 1992/93).
The original Albion 45-47 Botchergate was purpose built as a pub and opened in February 1859. The original entrance was off Portland Place, as there were 2 shops on the Botchergate frontage. These were demolished in 1905 to enable the pub to be enlarged by the time it was taken over by the State Management Board in August 1916. After the SMB bought it extensive alterations were made and it was closed from October 1916 to enable Harry Redfern to redesign it. His new pub occupied the site of the original Albion together with half the site of the adjoining pub the Deakin's Vaults. The other half of the Vaults was turned into a shop. It re-opened on 7th June 1917.
The bar was on the ground floor and consisted of a large open room instead of the 4 small rooms that were in the old pub and provided with seats, tables and chairs.
It was always somewhat of a rough pub in the State Management days and was once described as a bit like an 18th-century gin house but not that good!
One interesting feature in keeping with the principles behind the State Management philosophy of introducing food into pubs was the opening of the Albion Café upstairs. This dining room was entered by a separate door from the street. It had previously been a billiard room. The facilities available in the dining room apparently took some time to become known, but once known, they became very popular.
Another feature of SMS is that all employees were civil servants and therefore were eligible for "awards" like any other civil servant. A Mary Bowie who retired after almost 28 years' service at the Albion Café was recommended for the award of the Imperial Service Medal. The recommendation, that had to go to the Home Office for approval, stated that her service "had been meritorious and her loyalty to the Department had never wavered".