Henry 'Harry' Redfern FRIBA
(1861–6 March 1950)
As chief architect of the State Management Scheme in the inter-war years Redfern was responsible for designing, in an imaginative and varied manner, a number of notable and totally unique public houses in the Carlisle district.  The Scheme built fourteen exclusive New Model Inns to Redfern's designs, in and around Carlisle, with a strong theme of the Arts and Crafts movement. The stained glass window below shows his subtle humour in "The Cumberland Inn", as three, red fern leaves.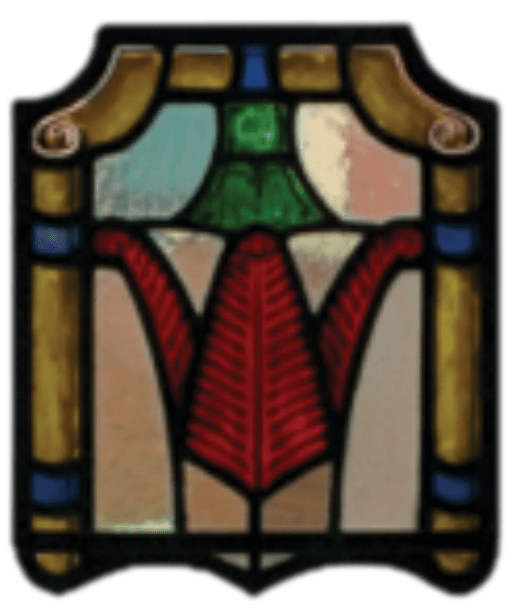 He was commemorated towards the end of his work by the naming of the Redfern Inn (1938), one of the distinctive New Model Inn designs, in Etterby, a district of Carlisle. With Redfern's collaboration The Redfern was actually designed by his assistant architect, Joseph Seddon. It was a tribute to a man who had dedicated his talents to the quest for an improved public house style. Redfern practiced from Porchester Gardens, London, but lived in a very simple semi detached house in Ealing. He died in 1950, leaving Carlisle with a legacy of National Heritage.